We are a business incubator that believes in, nurtures, and realizes the potential of young entrepreneurs. We've applied our expertise in startup culture and ways of working to help entrepreneurs build viable companies for over 20 years.
If you are between 18 and 40 years old and ready to invest in your business idea, we are here to help you enhance your entrepreneurial skills and develop your company for two years. We offer tailored business support, access to a lively network, a creative environment, and a community of entrepreneurs that embraces sharing and exchange.
BIC Factory gives you the help you need. With us, you have the opportunity to take advantage of a smorgasbord of business support services and experts. Your motivation is crucial!
Each year, you benefit from business coaching with external consultants that we match to your needs. We work with you to build a shadow advisory board for your company, called your BIC-Board. A BIC-Board consists of two to three people, often entrepreneurs with different skills, who act as a sounding board during your time at BIC Factory. They are on hand to help you navigate challenges and reach your goals. Finally, regular lectures and workshops are booked based on the shared needs of resident companies and what we believe will create real value for your startup.
BIC Factory's staff are always standing by to help you progress your new career as an entrepreneur. But remember, you are the boss, and all the decision-making concerning your business is up to you.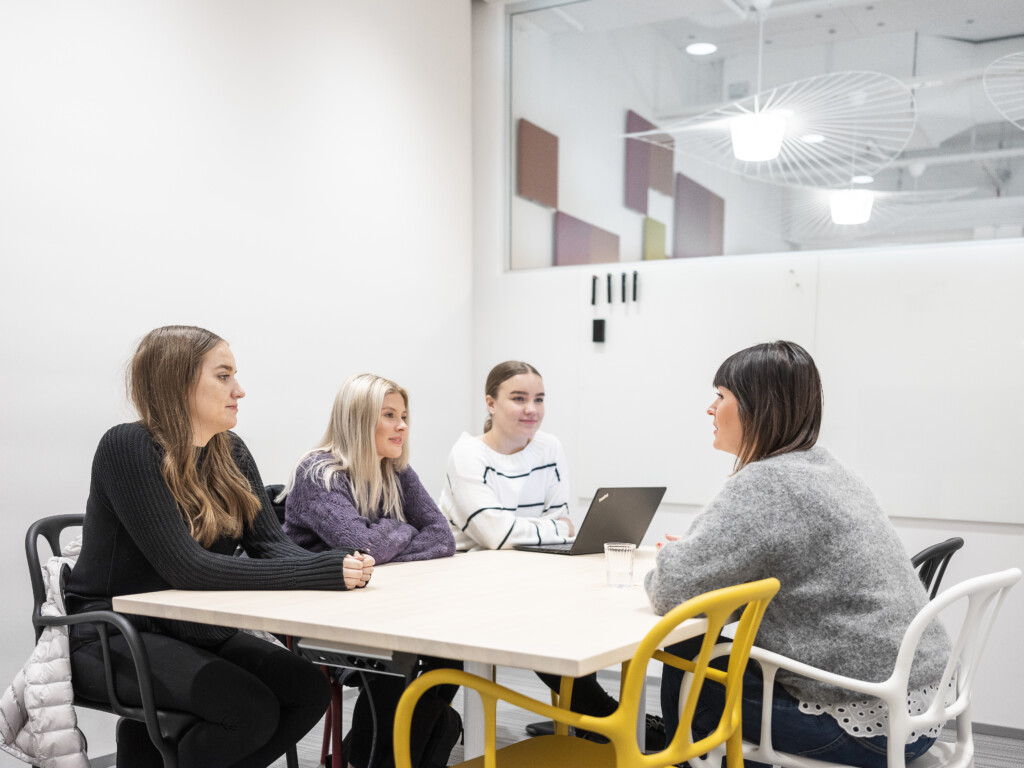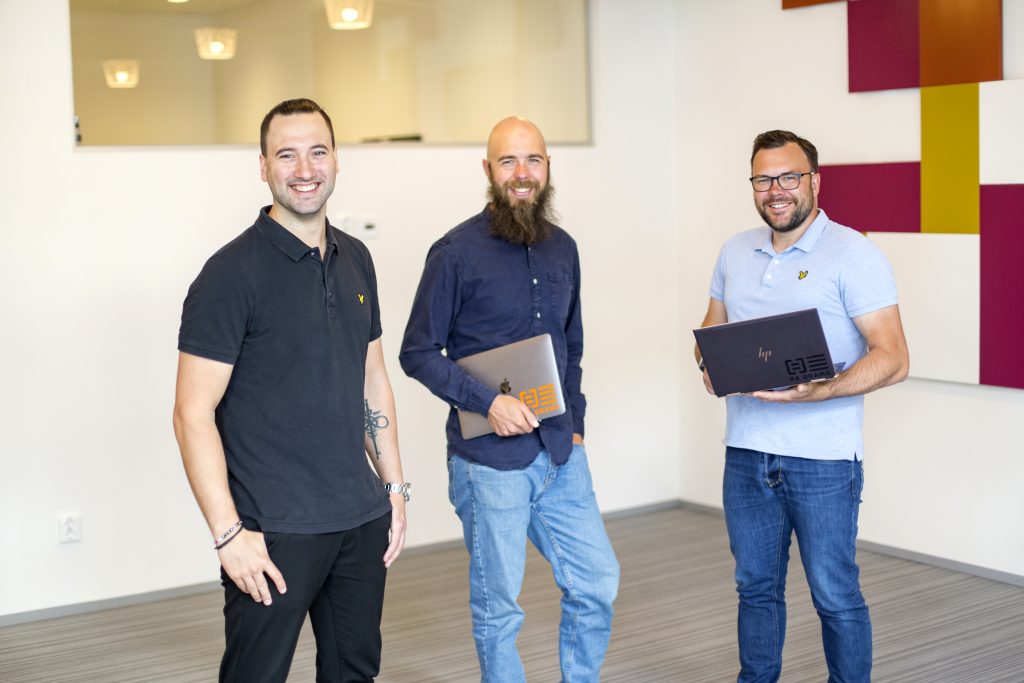 We believe that the right contacts can create opportunities that are crucial for building a successful company. As a BIC Factory company, you get help building your network. We provide you with useful contacts for your startup, help you write and send out press releases, and promote you and your company in our channels to ensure you become an important presence in Umeå's business community.
There are also great opportunities for exchange and learning within BIC Factory, both the businesses we're supporting now and alumni companies.
As an entrepreneur at BIC Factory, you get office space in a creative environment located in the heart of central Umeå. It includes everything you'd expect of a modern office in terms of fast and reliable WIFI, meeting rooms, furniture and storage, coffee machines, and printing facilities. You also have colleagues on hand. You read that right! Here, you spend your days alongside other driven entrepreneurs that you can bounce ideas off and share experiences with.
You can select a spot in our open-plan space or opt for a private office. No matter what you choose, a dedicated place for two people is included.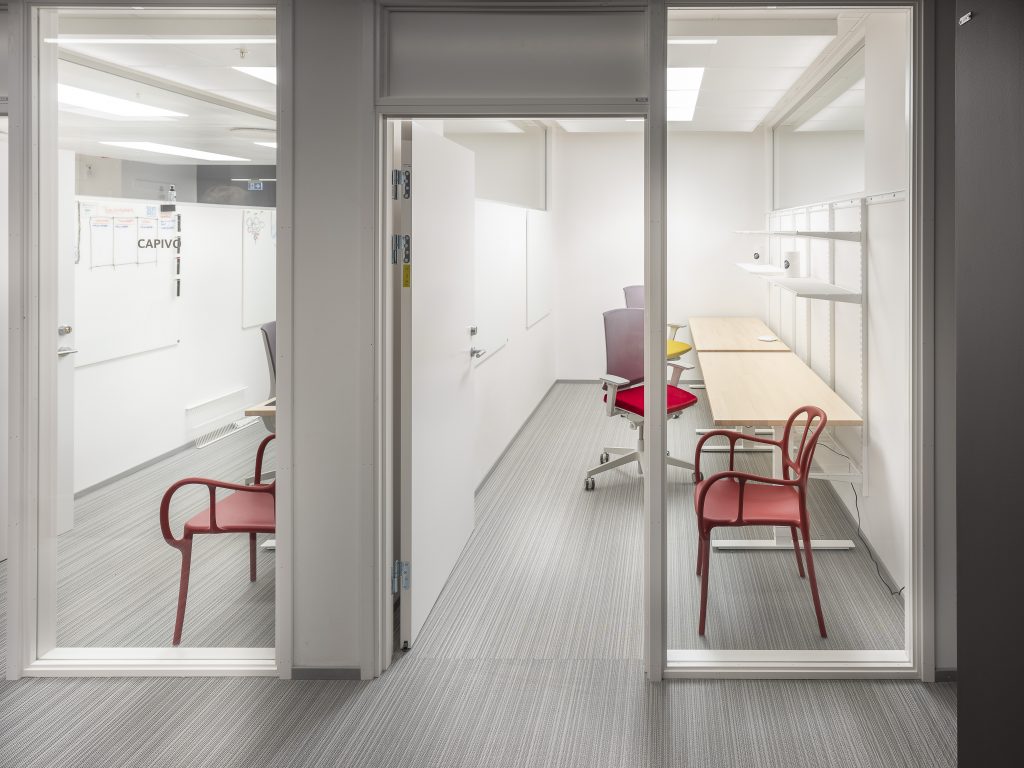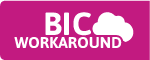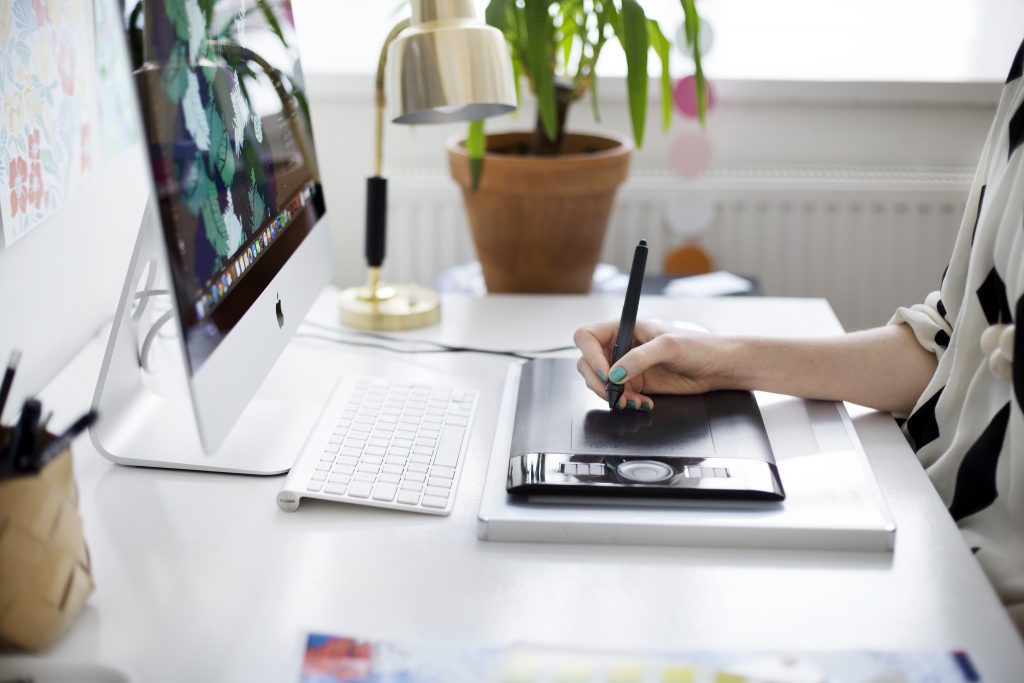 As a young entrepreneur in the Region 10 municipalities (this includes Arjeplog, Arvidsjaur, Dorotea, Lycksele, Malå, Norsjö, Sorsele, Storuman, Vilhelmina and Åsele) you get help developing your company remotely. You might call it a digital incubator! BIC-Workaround includes everything we offer except the physical office environment.
BIC-Workaround gives you ongoing business support in the form of coaching adapted to your needs, including access to external consultants, lectures, and workshops. You get help building a shadow advisory board that supports you in achieving your goals. We facilitate networking to help you make valuable contacts and improve your visibility in our channels. Additionally, you can exchange experiences and insights with other BIC Factory companies.
A digital incubator place is advantageous in many ways, including fees. The cost is SEK 750 (excluding VAT) per month.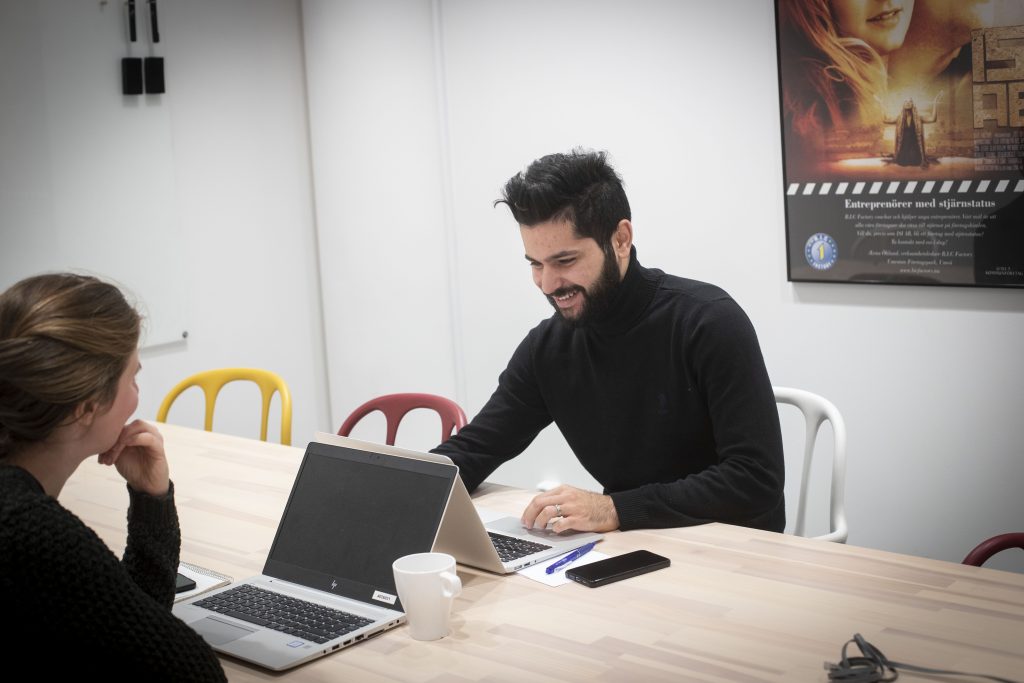 VIIBIC. PROMOTING INCLUSION, SUSTAINABILITY, AND INTERNATIONALIZATION WITHIN STARTUPS
It costs between SEK 1,500 and SEK 2,000 per month, excluding VAT.
Our target group is young entrepreneurs, both women and men, up to 40 years old who have recently started or are about to start a company in Umeå. We welcome anyone who has turned 18 and finished with high school studies. Of course, you can always contact us if you want to discuss your idea and ways to develop it further.
You get a fully furnished office space for two people in a creative environment, business coaching tailored to your needs, lectures and workshops, access to a strong network, and membership to a community of entrepreneurs. Additionally, you have unrestricted access to reliable WIFI, meeting spaces, printing facilities, and coffee machines to help you stay focused on growing your business.
The biggest difference is the help you get to develop and grow your startup. You are accepted to join us because we believe in you and your business idea, so at BIC Factory, you get two years of office space plus coaching and guidance adapted to your needs. A co-working space can be a good solution when you emerge from our incubator and set up an office of your own.
You can be with us for two years. After that time, the idea is that you can stand on your own two feet and grow your company independently.