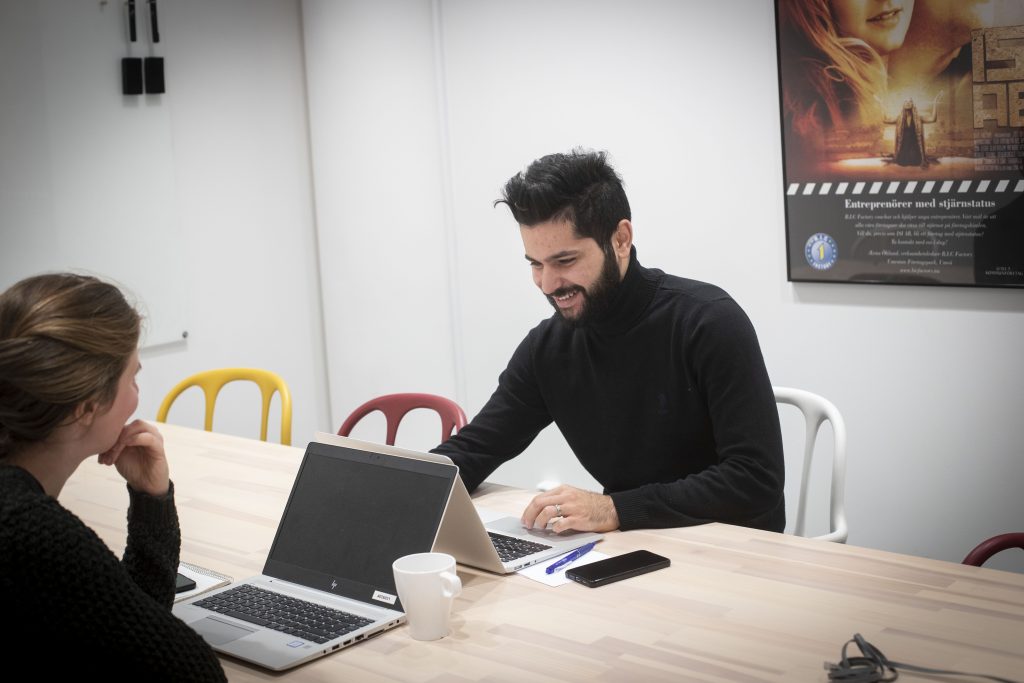 VIIBIC. PROMOTING INCLUSION, SUSTAINABILITY, AND INTERNATIONALIZATION WITHIN STARTUPS
BIC Factory is a business incubator supporting entrepreneurs up to 40 years of age working across industries. We launched ViiBIC to promote inclusion, sustainability, and internationalization in our startup community.
ViiBIC invites a diverse community of entrepreneurs to receive tailored business support. They also get access to a vibrant industry network and the support of other entrepreneurs. Each element is essential to developing a viable company and business leadership skills.
The project has a few specific aims. ViiBIC supports foreign-born entrepreneurs to start and develop a new business. The project also aims to help startups operate more sustainably to future-proof their products and services. Finally, ViiBIC facilitates entrepreneurs whose business ideas have the potential to operate internationally.
We're running BIC-Workaround in parallel with ViiBIC. This digital program affords entrepreneurs from ten inland municipalities remote access to BIC Factory's business development support. This project welcomes entrepreneurs in Arjeplog, Arvidsjaur, Dorotea, Lycksele, Malå, Norsjö, Sorsele, Storuman, Vilhelmina, and Åsele.
The ViiBIC project is funded by the Municipality of Umeå, Tillväxtverket, and Region Västerbotten. It will run for three years, from 2023 to 2025.